True Meaning Christmas Essay
It's that time of year again. December has come and with it all the joys of Christmas. But what is the real meaning of Christmas? Is it the gifts under the tree, the lights in the windows, the cards in the mail, turkey dinners with family and friends, snow in the yard, stockings hanging in the living room, and shouts of "Merry Christmas" to those who pass us in the streets? Is this really Christmas?
For many people, Christmas is a time of sorrow. They don't have the extra money to buy presents for their children, family, and friends. Many are saddened at Christmastime when they think of their loved ones who will not be able to come home for various reasons. Turkey dinners may be only a wish and not a reality for some.
Yet, Christmas can be a season of great joy. It is a time of God showing His great love for us. It can be a time of healing and renewed strength. You see, Christmas is when we celebrate the birth of the Christ child. God sent His Son, Jesus, into the world to be born. His birth brought great joy to the world. Shepherds, wise men, and angels all shared in the excitement of knowing about this great event. They knew this was no ordinary baby. The prophets had told of His coming hundreds of years before. The star stopped over Bethlehem just to mark the way for those who were looking for this special child.
Luke 2:4-19 (NIV) says:
"So Joseph also went up from the town of Nazareth in Galilee to Judea, to Bethlehem the town of David, because he belonged to the house and line of David. He went there to register with Mary, who was pledged to be married to him and was expecting a child. While they were there, the time came for the baby to be born, and she gave birth to her firstborn, a son. She wrapped him in cloths and placed him in a manger, because there was no room for them in the inn.

And there were shepherds living out in the fields nearby, keeping watch over their flocks at night. An angel of the Lord appeared to them, and the glory of the Lord shone around them, and they were terrified. But the angel said to them, "Do not be afraid. I bring you good news of great joy that will be for all the people. Today in the town of David a Savior has been born to you; he is Christ the Lord.

This will be a sign to you: You will find a baby wrapped in cloths and lying in a manger." Suddenly a great company of the heavenly host appeared with the angel, praising God and saying, "Glory to God in the highest, and on earth peace to men on whom his favor rests."

When the angels had left them and gone into heaven, the shepherds said to one another, "Let's go to Bethlehem and see this thing that has happened, which the Lord has told us about." So they hurried off and found Mary and Joseph, and the baby, who was lying in the manger. When they had seen him, they spread the word concerning what had been told them about this child, and all who heard it were amazed at what the shepherds said to them. But Mary treasured up all these things and pondered them in her heart."
Why did He come? Why did God send His son to this sometimes cruel and hard world? He sent Jesus to us so that one day, He would grow up to become a very important part of history. His story (history) is one of truth, love, and hope. It brought salvation to all of us. Without Jesus, we would all die in our sins.
Jesus was born so one day the price could be paid for the things we have done that are wrong. The Bible says that all have sinned. We are all born with a sin nature. We do things that do not please God. Through the sins of Adam and Eve, we have all inherited that sin nature. We need to have that removed. The only way is through Jesus. Jesus came so He could die on the cross for ALL of our sins. If we believe that Jesus died for our sins, we can ask Him to come into our hearts and forgive us. Then, we are clean and made whole. We can know that heaven is a place where we can go to when this life is over.
"But if we confess our sins to him, he is faithful and just to forgive us our sins and to cleanse us from all wickedness." 1 John 1:9 (NLT)
We can truly be happy at Christmas! No matter what may be happening, we can know that we are His children. We then become sons and daughters of God. Heaven will be our home one day.
Look at Christmas in a new way this year. This is the year to invite Jesus into your heart. You will then have a "Merry Christmas." The joy and peace you will receive will last all year as you look to God for all your needs to be met.
Jesus Is The Reason For The Season! Rejoice!
Copyright © 2007 Martha Noebel. Used by permission.
Okay, so What is The Real Meaning of Christmas?
In the previous blog on How to Give a Gift that Matters, I talked about how materialistically crazy Christmas has become. For many, especially children, the meaning of Christmas is simply how many good presents they get. But as we all know (hopefully), that's not the real meaning of Christmas.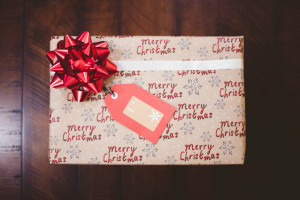 As we get older, we realize that there's more to it than presents. Every now and then there will be a movie or news story on television about some truly generous giver. And with that, we are reminded of a better perspective on the holidays; that it is like Jesus said, "More blessed to give than to receive."
So then, the real meaning of Christmas is giving, right? Well actually, no.
For many, Christmas is either merry or depressing because of how many good presents they are able to give. And for some, because their financial situation makes it very difficult to give, they have come to hate the Christmas holidays because of all the giving. Whether your focus is on getting presents or on giving presents – either way, the true meaning of Christmas is NOT about the presents.
So, if the true meaning of Christmas is not about giving or receiving presents, then what?
Many Facebook and blog commentators wrote that the most difficult part of Christmas for them was missing a person who was not with them any more.
---
Related Posts:
How Mandisa Overcame Depression And Found Faith Again
Interview with John Cooper from Skillet about "Stars"
7 Things I Learned About Prayer

---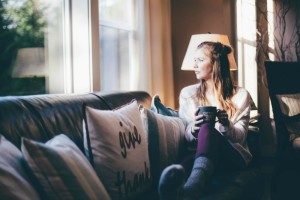 Amanda wrote: The best part of Christmas is being with my family. the worst part is not having my grandfather here anymore. He passed away in august of 2010, 3 weeks before my birthday. He always was the life of every family gathering, especially Christmas when he dressed up as Santa. Every year when he dressed up I always had a picture taken with him…I'm only 22 and he's been my everything. It's hard knowing he's not here. He got me Santa figurines every year as a present. Now i buy one every year to remember him.
Tragedy will always help us recalibrate our values. It shakes us up and brings us back to reality. Those of you who are regular listeners to DM LIVE radio program or who follow us on Facebook, know about the tragedy in my family; that my son, Fulton, was seriously injured in a car accident and was in a coma. There was great uncertainty about if and when he would come out of the coma.
It's like the old Cat Stephens' song (way before your time) "You don't know what you've got till it's gone."With my son Fulton's accident I have been forced to stare this truth in the face. Yes, I'm just like the rest of you, and especially like those for whom tragedy (or near tragedy) is a reminder to us of what is really important. Christmas is so much more than presents, receiving them or even giving them.
So then, the real meaning of Christmas is about the people in your life that you love – right?
As much as I feel the importance of loved ones at this moment (and will be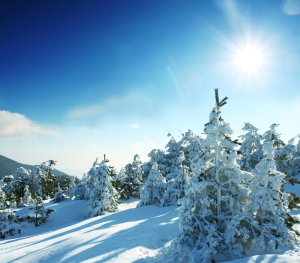 reminded of it every Christmas for the rest of my life) No, that's not the real meaning of Christmas. There are people all over the world who love their friends and family, but who do not celebrate Christmas.
Okay, so what is the real meaning of Christmas?
I'm no Scrooge. Christmas is partly about giving and receiving gifts and it is about celebrating the family and friends in our lives. But the real meaning of Christmas is something even higher, bigger, and infinitely better than all of that.
Christmas is about totally pure, unconditional, irrepressible, inconceivably awesome, self-denying TRUE LOVE.
John was one of twelve disciples of Jesus, and he wrote the book in the Bible known as The Gospel of John. The word gospelmeans Good News.
John, Disciple of Jesus, wrote: For God so loved the world that He gave His one and only Son, that whoever believes in Him shall not perish but have eternal life. (John 3:16)
I like what Michelle wrote on our Facebook page. I could easily understand how Christmas could be the worst time of the year for her. But she seems to have put it all together, realizing the importance of the people in her life, the real meaning of Christmas, and because of both of those things, the true joy of giving.
Michelle wrote: The hardest part of Christmas was losing my mom on December 26th to cancer. The Best part of Christmas is celebrating the true reason for the season – the birth of baby Jesus and the HOPE He brings to all. Another best part of Christmas for me is visiting the cancer center where my mom had treatments and giving a teddy bear to a cancer patient from Build-A-Bear workshop in honor and in memory of my mom. Bittersweet moment but well worth the tears :o)
Allow me to share with you the Christmas story in this video:
Merry Christmas to you all!
Dawson
Dawson McAllister (born in New Kensington, Pennsylvania) is an American speaker, radio host, and author. He is the founder of Dawson McAllister Association and TheHopeLine and host of the national radio program Dawson McAllister Live, which is aired on Sunday nights. Dawson has been speaking to and in support of teenagers and young adults for over 40 years.

.